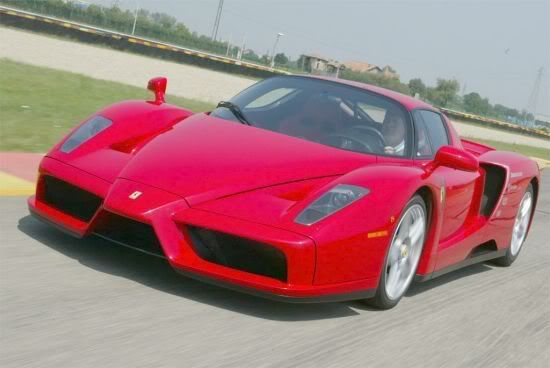 The Enzo Ferrari is one of the fastest naturally aspirated production cars in the world.
Named after the company's founder, Enzo Ferrari, this beast will go from 0 to 60 in around 3.14 seconds.
It can hit 0 to 100 in 6.6 seconds.
Talk about a Millennium Falcon moment!
And this sleek beauty can turn the quarter mile in around 10 seconds at 130 MPH.
The top speed is a very respectable 230 MPH.
It does all this with a EPA rating (Don't laugh) of 12 mpg in the city, and 18 mpg on the highway.
Hey it's a V-12 after all.