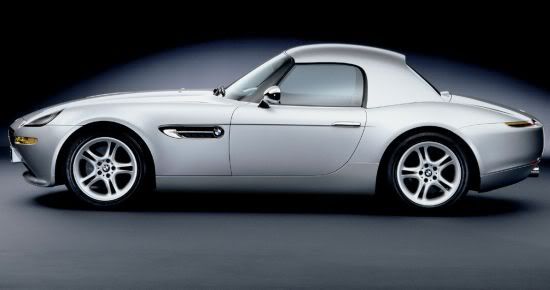 Not counting concept cars like the Nazca, the 2000 BMW Z8 may be the fastest BMW ever produced.
Powered by a 4941 cc(4.9 L)V-8 engine producing 394 bhp, this BMW could cover the quarter mile in 12.6 sec at 112 mph.
It's zero to 60 was 4.2 seconds, and going into hyper drive, it could run 0 to 100 in 10.2 seconds.
The top speed is listed at 155 mph, but I'm guessing it's a tad higher, barring any electronic governors.
The price for blasting around the country side at warp speed?
Around $128,000.
That, of course, is not counting how high your automobile insurance would go up!
The car was featured in the James Bond movie The World Is Not Enough in 1999.