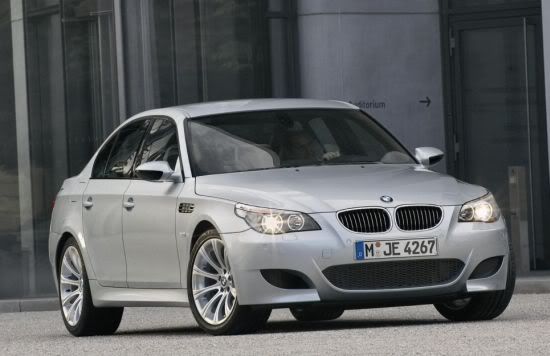 The BMW E60 M5
The BMW E60 M5 is powered by a 305.1 cu in BMW V10 S85 engine.
The massive V-10 under the hood puts out 500 horsepower and 384 foot pounds of torque.
The V-10 allows the E60 to go from 0 to 60 in about 4.1 seconds.
And it gives it a 0-100 time of 10.1 seconds.
It can run a top speed of 155 mph with the electronic speed limiter on, or 193 with the limiter removed.
And if that's not enough for you, German aftermarket tuner G-Power has produced the "G-Power Hurricane M5".
This twin-supercharged BMW packs 730 horsepower and has a top end of 225 mph.