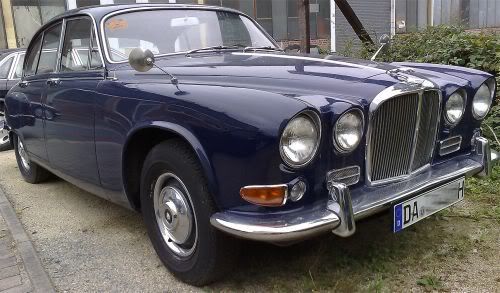 The Jaguar 420 was produced, starting in August 1966 by Jaguar.
It was designed to be the ultimate compact sporting saloon (sedan).
Believe it or not, with its twin carburetor 3.8 liter engine, this boxy looking vehicle could do 0 to 60mph in under 10 seconds, and had a top speed of over 125 mph!
The Jaguar 420 ceased production in September 1968.